Ladies and Gentlemen (I'm guessing mostly ladies), let me ask you a question - can you be physically attracted to a colour?
I ask this because I think I am. Royal Blue and I are in love, I'm sorry we just can't fight it anymore.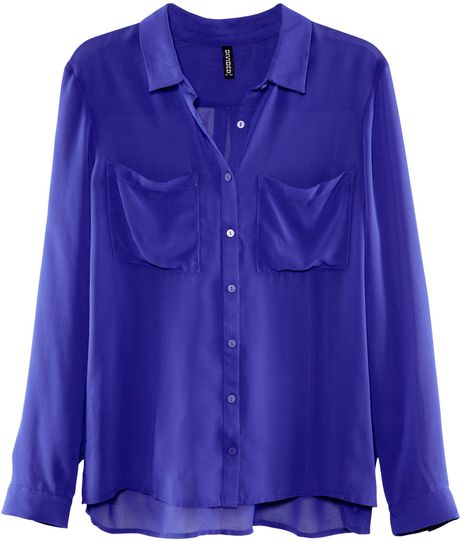 (Shirt H+M)
Everything I'm lusting after lately seems to be this lovely, bold saturated blue. The blouse pictured above was the start of this for me I think, I blame the blouse. I'm trying to find another online as a spare but I'm not succeeding writing that sentence inspired me to take another look around and I found one on ebay (it's a size bigger but it'll do!). This obsession has spilled out into everything else, nail varnish, eyeshadow and even wanting to dye my hair again (despite promising myself I'll grow it out naturally and won't dye it again at least until next yet).
Meet Barry M's Gelly nail varnish in Blue Grape.

I'm currently loving this nail varnish, even if it chipped in 24 hours (every nail varnish does on me, it's inevitable).
Would painting my bedroom be a step to far?